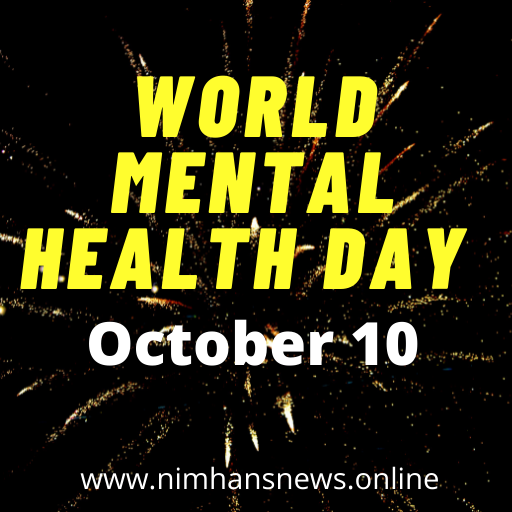 National Institute of Mental Health & Neuro Sciences (NIMHANS) is all set to celebrate World Mental Health Day on 10th October 2021, with the theme "Mental health care for all: Let's make it a reality", in a befitting manner.

Shri Mansukh Mandaviya, Hon'ble Minister for Health and Family Welfare, Government of India, and President, NIMHANS will grace the occasion as the Chief Guest. Shri Rajesh Bhushan, Secretary, Ministry of Health and Family Welfare, Government of India will also take part in the event as the special guest.

NIMHANS observes World Mental Health Day every year to promote mental health awareness and highlight the increasing importance of addressing mental health needs. This year, a series of events – designed to educate, encourage and support positive mental health and wellbeing – is being held to mark the important day in the calendar of the Institute.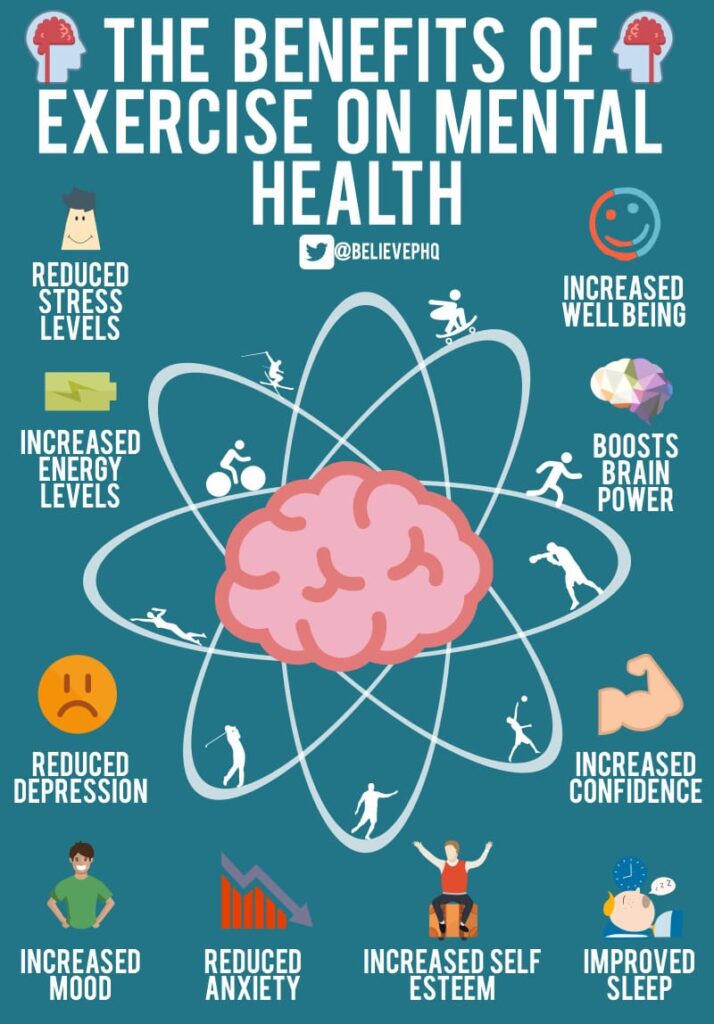 'Quit Tobacco, be a Hero'

A nationwide campaign titled 'Quit Tobacco, be a Hero', initiated by National Tobacco Quitline Services, NIMHANS in association with the World Health Organization (India Office), will be launched. The objective of the crusade, in line with the WHO's World No Tobacco Day 2021 year-long global campaign #committoquit, is to provide a platform for tobacco users to share their narratives of quitting or attempting to quit through a self-made video. This campaign aims to reach a large number of tobacco users and motivate them to share their quit stories in the form of short videos (90 seconds) on the dedicated website https://www.commit2quittobacco.in The best five videos, picked by a panel of experts, will be awarded exciting prizes.

MindNotes App

NIMHANS has come up with MindNotes app to help individuals in the community who may be experiencing distress/common mental health concerns but are unsure or ambivalent about seeking professional help. The app has been developed by a team of mental health professionals from the Department of Clinical Psychology and Centre for Public Health at NIMHANS, and the International Institute of Information Technology, Bengaluru (IIIT-B) in collaboration with and funding support from Microsoft Research India.
It contains multiple sections with interactive exercises aimed at enhancing self-awareness, gaining clarity about the nature of common mental health concerns, recognizing and dealing with barriers that prevent individuals from seeking professional help, and picking up self-help tools along the way. The app thus helps people navigate their mental wellness journey by serving as a bridge between self-awareness, self-help, and professional help as per the need. The app would be made available on the Play Store for controlled release/early access and testing on 10th October 2021, and subsequently would be accessible to the public, free of cost after six weeks.

Online Peer Support Forum

Psych-Care Online Peer Support Forum for mental health will be launched to provide a safe space for youth to anonymously share their thoughts, feelings, and concerns impacting their mental wellbeing and receive support from trained peer-volunteers. Responses will be offered by youth volunteers trained at NIMHANS and their responses would be moderated by a panel of experienced mental health professionals. The first batch of peer support providers has already been trained for this purpose. The online forum, currently available in English, is a collaboration between NIMHANS and IIIT-B. It is an extension of MANAS, an initiative by the Office of the Principal Scientific Adviser to the Government of India. This forum is a step towards empowering Indian youth, helping them to engage in conversations on their wellbeing and offer first-line of basic mental health support to each other.
The two indigenous tools in the mental health space draw their inspiration from the Digital India and Swasth Bharat initiatives. Music Video for the Cause of Mental Health A music video "Tumhi Saath Rehna Mere" in Hindi, a collaborative initiative between NIMHANS and 'From Mug To Mike', for the cause of mental health will be released on the occasion. Dr. John P. John, Professor of Psychiatry, NIMHANS and Sunil Koshy, the music composer, and Archana Hallikeri, the video director, have conceptualized the music video to spread awareness about the lived experiences of people with mental illnesses and the role of society in supporting their cause. The singers include Sunil Koshy, Dr. John P. John and other amateur singers of 'From Mug To Mike'. Sahil Sultanpuri has penned the lyrics while Saibu V. Simon of In the Mix Studio, Mumbai, has mixed and mastered the song.

IEC Materials

Various IEC materials including a patient-info booklet on bipolar affective disorder, podcasts on anxiety and suicide prevention, brochures on dementia, anxiety disorders, suicide prevention, depression, suicide prevention, depression, personality disorder, obsessive-compulsive disorder, etc. will be unveiled.

A special issue of The Loudspeaker magazine on COVID 19 and mental health, brought out by the NIMHANS Centre for Wellbeing (NCWB), will also be released on the occasion.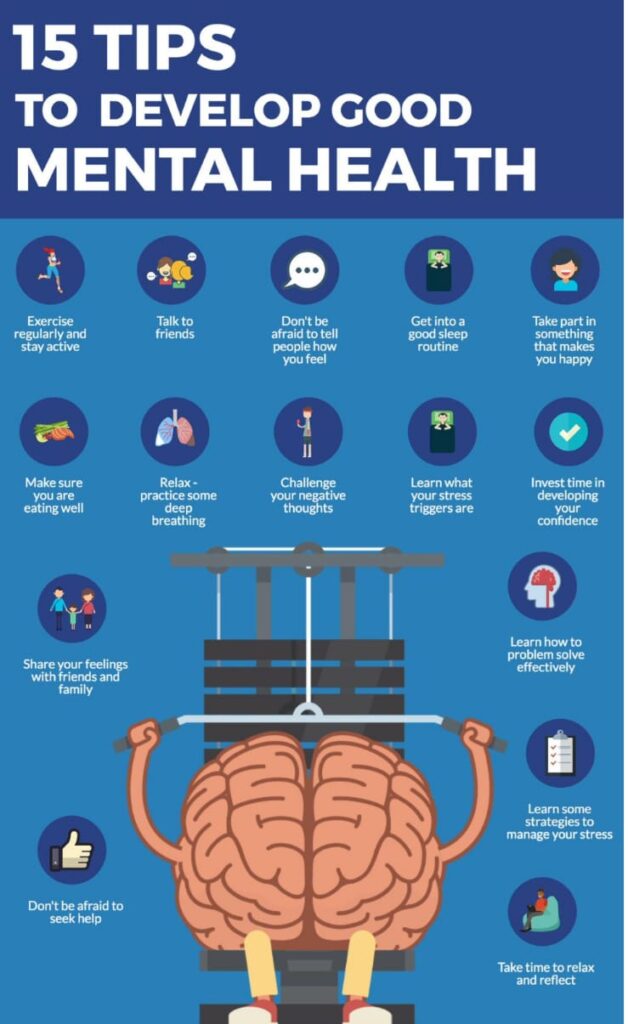 ---
For details, contact:

Dr. N. Girish, Professor of Epidemiology (Mob: 9341226277)
Dr. K. S. Meena, Additional Professor of Mental Health Education (Mob: 8762689735)
Dr. Latha K., Assistant Professor of Mental Health Education (Mob: 9611732837)